You may have on some recent occasion seen someone engage in what might seem to be a strange activity, taking a photo of a little black and white square with a phone camera. If you're not familiar with this practice, that little square is a QR code.
It's application is pretty simple really. Not unlike a UPC code on a product package, that code contains some information. Created by a Toyota subsidiary in 1994 to track parts in vehicle manufacturing, the code is now regularly being used to connect consumers to more information on the internet.
Are there applications for QR codes in the antiques industry? There certainly can be! You might not be ready to create a QR code for every piece of merchandise in your inventory, but certainly you could do this and it just might be well worth the effort for higher-priced items when explanation is necessary.
Say you're at a show and things get busy. Sometimes people wanting to chat can keep you away from making a sale to someone else with questions. Imagine there's a QR code on the label of a painting or sofa. The consumer can use a smart phone to go directly to additional detailed product information on a web site. No, it's not the perfect substitute, but it gets them to your web site and beats the alternative!
Take this painting currently listed on Etsy as an example. Simply go to http://qrcode.kaywa.com/ and enter the URL for the painting http://www.etsy.com/listing/77364793/1951-mid-century-oil-painting-by-ejnar This will give you one of those curious black and white square things that you can print on the product label. If you have a smart phone handy, try taking a photo- it will lead you directly to the product online.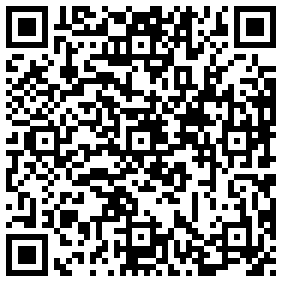 It can also be somewhat irritating for dealers at shows when people use smart phones to look up comparable items and auction records. That's just part of the reality today, but using a QR code, you may be able to help them by leading them directly to supplemental information and justifying an asking price.
Say you're not a high end dealer and you can't be taking the time to make a QR code for every $20 scarf in your booth. Simply creating a trifold card or poster to display in your booth can lead visitors directly to your web site, Twitter account or Facebook account. Remember that "mailing list" you used to use to keep track of customers and potential customers? The QR code is more powerful and can be the beginning of lasting relationships with regular interaction without the intrusiveness of email through social media.
Eric Miller is an editorial and public relations professional working to promoting and produce antiques and vintage shows. He helped launch Antiques in Charlottesville in 2010 and is the co-producer of the Dallas Vintage Jewelry Show. He is the co-founder of the Calendar of Antiques and Urban Art & Antiques. More information is available at http://www.antiquesshowpromotions.com